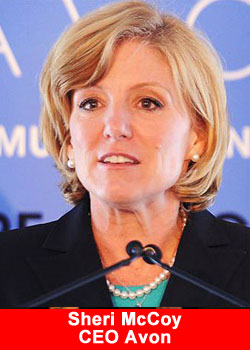 The trend for Avon is still in a rapidly growing downward spiral. Avon Canada said Monday that it will eliminate most jobs at its distribution centre in Pointe-Claire.
Company spokeswoman Elizabeth Munro declined to specify the number of positions cut. She said that the company would make no statement beyond the press release issued in late afternoon.
A source told the Montreal Gazette that Avon employees were told Monday that most jobs would be gone by April while some jobs would remain until July to allow for training of new personnel. The source, who did not want to be identified, said about 600 jobs would disappear at the Pointe-Claire facility.
Source:
http://goo.gl/N2HMVa