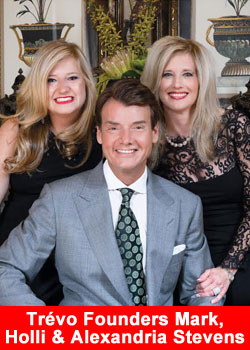 Trévo is once again proving that hard work in their network doesn't go unnoticed, as it has announced an amazing Trip Award Program for its members in 2015. As part of the promotion, Trévo will be sending its top performers on a luxurious getaway to a dazzling resort destination.
In 2015, Trévo Life and Health Coaches that earn Director-level rank will be rewarded with an amazing retreat to a luxurious resort in their country or region. These members will be able to kick back and relax with other Director-level members on an all-expense paid getaway, and celebrate the extraordinary success they achieve through Trévo.
Life and Health Coaches that earn Executive- or Diamond-level rank will take an all-expense paid, out-of-country trip hosted by Trévo CEO, Mark Stevens, and his wife and Trévo Co-Founder, Holli Stevens!
Source:
http://goo.gl/9c9j6G