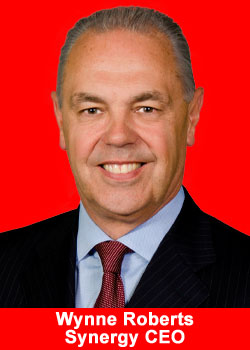 In a letter to their distributors online, Synergy WorldWide announced the appointment of their new CEO:
On December 15th, Nature's Sunshine Products announced an internal reorganization of the company with the objective of intensifying the focus of key resources on the major growth opportunities that exist in the years ahead.
As part of this reorganization, Wynne Roberts has been appointed Chief Executive Officer of Synergy Worldwide, with responsibility for the Synergy Worldwide business as well as NSP's business in Russia, Central, and Eastern Europe. For Synergy, Dan Norman will continue his good work as President of Synergy Worldwide.
Source:
http://goo.gl/WkdXY6