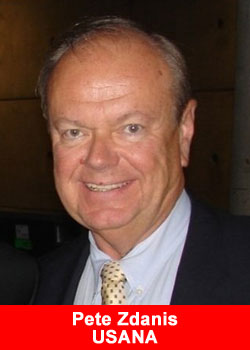 When an Associate shines so brightly that a company chooses to create an entirely new rank to honor them, it's a big deal.
USANA Health Sciences, a global nutritional company, has recognized Pete and Dora Zdanis, Independent USANA Distributors from Chester County, PA, USA, as inaugural Foundation Executive Diamonds for their years of exceptional performance and dedication in the company.
USANA honored a total of 31 Distributors from the U.S., Canada and Mexico at a highlevel meeting at its corporate headquarters in Salt Lake City. Each Associate was accredited and given a celebration plaque for their ongoing excellence.
Source:
http://goo.gl/pIadjZ